Via Billy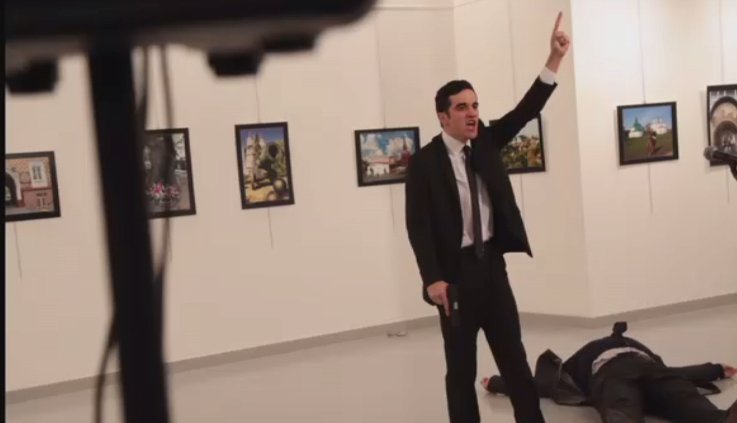 The unidentified perpetrator, a man wearing a suit and a tie, shouted "Allahu Akbar" ("God is great" in Arabic) during the attack. He also referenced the crisis in Syria and Aleppo after the shooting, saying that those involved in the Syrian conflict "will pay for it one by one." The attacker was killed by Turkish Special Forces.
The attack on Russian envoy Andrey Karlov, who died of gunshot wounds received during an official event in the Turkish capital, Ankara, is qualified by Moscow as a "terrorist act," the Foreign Ministry says.
Announcing Karlov's death, the ministry spokeswoman Maria Zakharova said the "
day is tragic in the history of the Russian diplomacy
." The ambassador was shot at a public event in the Turkish capital, the ministry confirmed, saying that he later died of his wounds.
The topic of the killing of the Russian diplomat will be raised at the UN Security Council on Monday, Zakharova said.
The Russian Foreign Ministry will issue a statement later in the day, she added.