Via Billy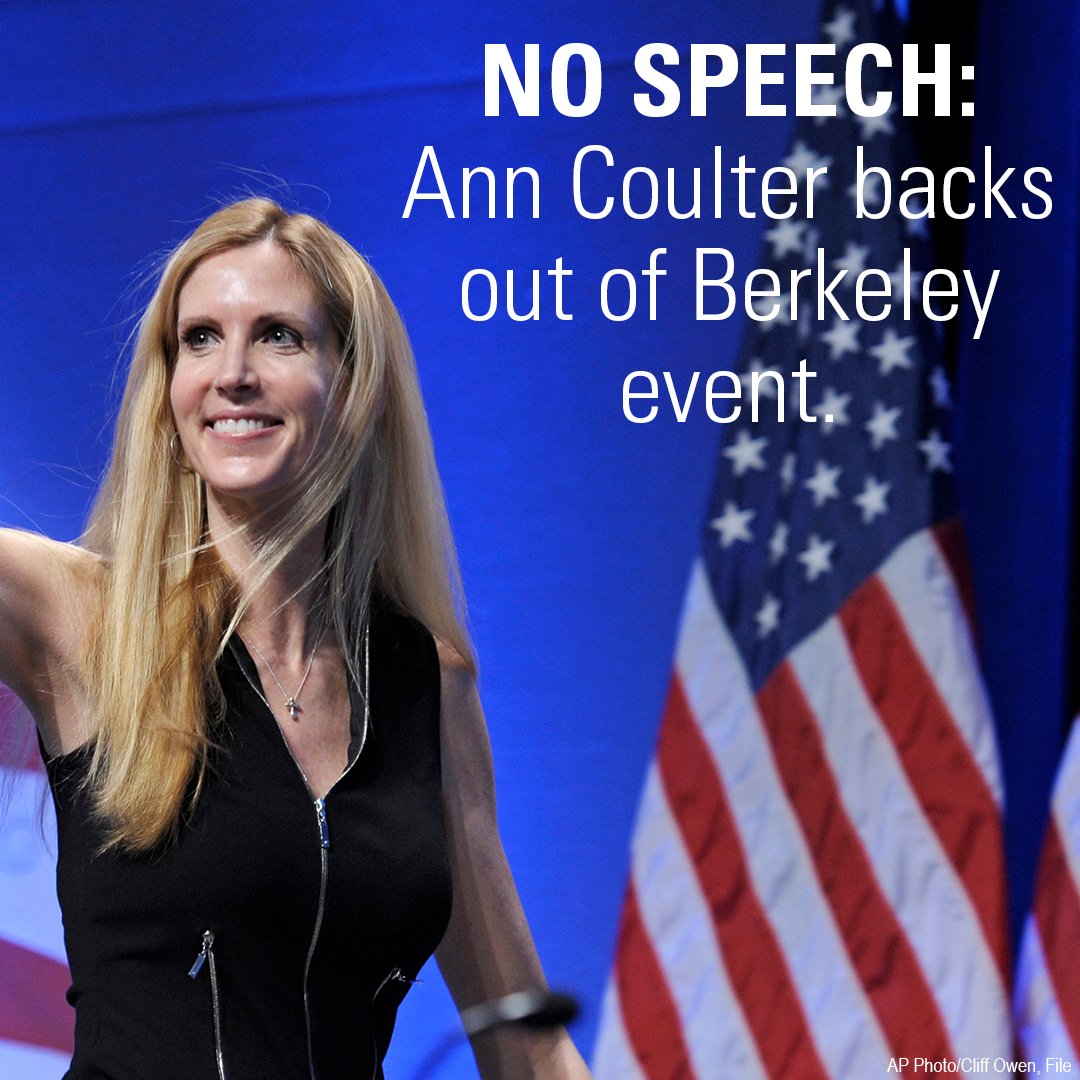 VIOLENCE WINS!
Best-selling author and conservative commentator Ann Coulter cancelled her speech at UC Berkeley.
Law enforcement sources told Fox News there is a
"99 percent" chance of violence
on the campus of the University of California, Berkeley if conservative author and commentator Ann Coulter speaks on Thursday.
YAF and GOP students will hold a press conference today.The UC Berkeley Chancellor
posted (BS) this message
this morning.