Via Billy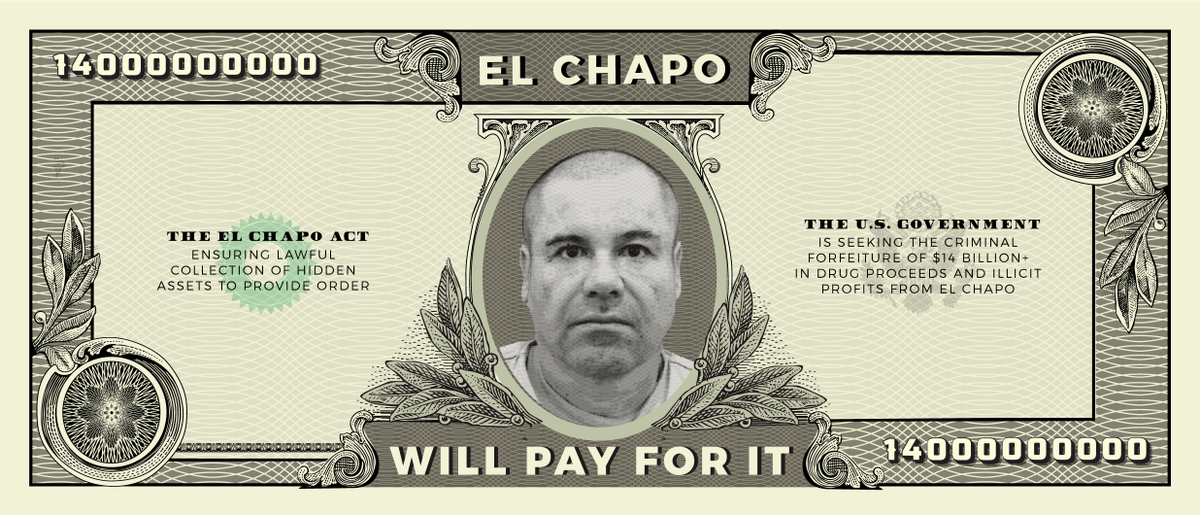 Sen. Ted Cruz, R-Texas, wants the billions of dollars confiscated from an infamous Mexican drug lord to finance the construction of a wall on the Mexican-American border.
"Fourteen billion dollars will go a long way toward building a wall that will keep Americans safe and hinder the illegal flow of drugs, weapons, and individuals across our southern border," Cruz said Tuesday in a statement unveiling the El Chapo Act, named after the drug kingpin who was extradited to the United States in January.
Cruz's bill, if implemented as conceived, would provide the $14 billion subject to confiscation from El Chapo as well as money taken from drug lords arrested in future cases. It's a bankshot at border funding designed to fulfill the spirit of President Trump's pledge to "make Mexico pay" for the wall that has gained currency among some Republicans.