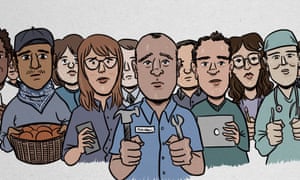 Taxpayers are subsidizing big business and a desire for cheap labor at a massive cost to society.
Our media is inundated with political narrative, misinformation and myths on immigration. A few examples]
•
Reducing immigration is "anti-immigrant" and "right-wing."
Reducing immigration is no more "anti-immigrant" than birth control is "anti-children." We limit our family size to give our children advantages. Reducing immigration protects jobs and wages for everyone, including legal immigrants. That's why
the U.S. Commission on Immigration Reform
, chaired by civil rights icon Barbara Jordan, told Congress to severely reduce legal immigration. And The New York Times
reported
that President Bill Clinton proposed a one-third reduction in 1995. "Right-wingers"?