Via Billy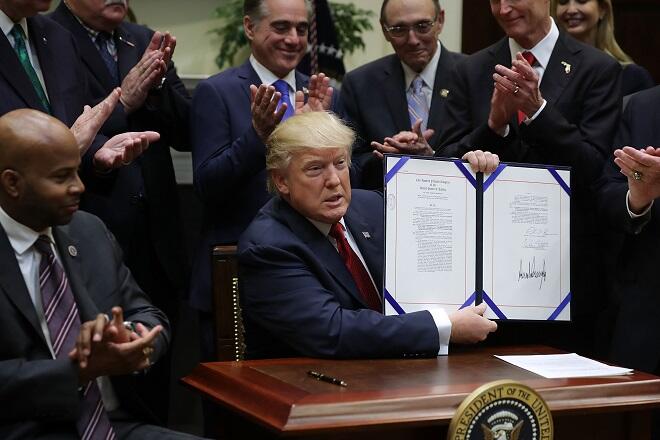 President Donald Trump
signed an executive order Thursday establishing an office to help get rid of bad employees and protect whistleblowers at the
Department of Veterans Affairs
.
Trump visited the VA offices Thursday and thanked veterans for their service, in addition to thanking employees who help veterans, while signing the executive order called "Improving Accountability and Whistleblower Protection at the Department of Veterans Affairs."
"I'm honored also to be at the Department of Veterans Affairs because I will tell you this has been something right from the beginning of the campaign that does not get any more important for me than making life really great for our phenomenal veterans, that I can say," Trump said.
"This executive order makes it clear that we will never ever tolerate substandard care for our great veterans," he added.
"This is an important moment in the life of the VA," Vice President Mike Pence said.