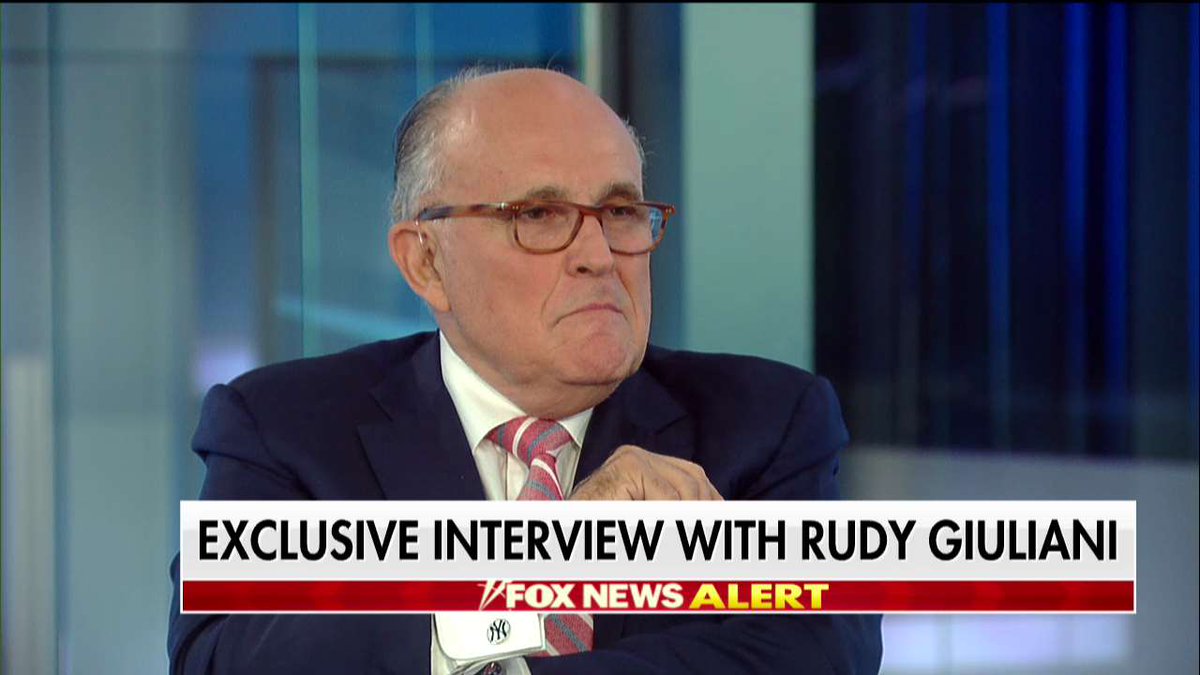 Former New York City Mayor Rudolph Giuliani joined Sean Hannity for the full hour on "Hannity" at 9 PM ET.
Giuliani recently joined President Donald Trump's legal team defending him in the special counsel probe into alleged Russian collusion which is headed by former FBI Director Robert Mueller.
Giuliani, 73, is a longtime friend of Trump's, and has been involved in New York City politics since serving as the U.S. attorney in the powerful Southern District of New York -- based in Manhattan.
The former mayor was in 2016 floated by Trump as a potential nominee for U.S. attorney general.