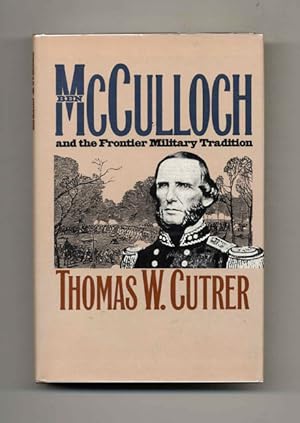 Brigadier-General David Twiggs, a 70-year-old native Georgian, assumed command of the Department of Texas from Colonel Robert E. Lee on 13 December 1860. The War of 1812 and Mexican War veteran naturally assumed that upon the withdrawal of Texas from the Union, he would relinquish control of the Alamo arsenal. Writing the War Department, he requested to be relieved of command in mid-January 1861, though orders were not issued till 28 January, and then sent by slow courier. While awaiting these orders, Twiggs was confronted on 16 February by Texas Col. Ben McCulloch leading upwards of 1000 militia men under the Lone Star flag, demanding the Alamo be surrendered to Texas forces, which was done peacefully. Bernhard Thuersam, www.Circa1865.org
The Great American Political Divide What if Lee Had Lee Been in Command? "
Had Robert E. Lee rather than David Twiggs been in command of the Department of Texas, the Civil War might very well have commenced in San Antonio on 16 February 1861 rather than two months later at Fort Sumter. Although fond of Texas and as unwilling as Twiggs to fire upon Americans, Lee's first loyalties were to Virginia and to the United States Army.
Never a secessionist and still undecided about the rectitude of the Southern cause even after Virginia left the Union, Lee would almost surely have made at least a token resistance at San Antonio and perhaps, as some observers suggested at the time, would have tried to fight his way north of the Red River.
Blood would have been spilled on both sides, and the nation might well have been hurled into its fratricidal war before the secession of the Upper South and before the week-old Confederacy had established the means to fight.
How this might have affected the course of the war and subsequent American history is only the subject of speculation, but surely the restraint exercised by the armed men on both sides of the conflict at the Alamo is commendable and bought a precious little time for statesmen to attempt to avert the coming disaster."
(Ben McCulloch and the Frontier Military Tradition, Thomas W. Cutrer, UNC Press, 1993, excerpts pp. 186-187)