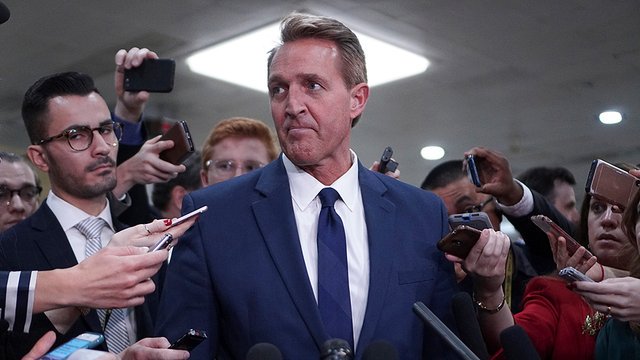 Former Arkansas Gov. Mike Huckabee (R) on Thursday tweeted his outrage with Sen.
Jeff Flake
(R-Ariz.) for vowing to oppose all of
President Trump
's judicial picks until there is a vote on legislation that would protect special counsel
Robert Mueller
.
"Flake is a selfish narcissist who would stop one of the few things he actually could do for his country-confirm responsible judges," Huckabee wrote. "His hate of @realDonaldTrump exceeds his sense of duty. His proposal is unconstitutional anyway."
"Good riddance!" Huckabee wrote of Flake, who is retiring in early January. "Go hide in an elevator!"