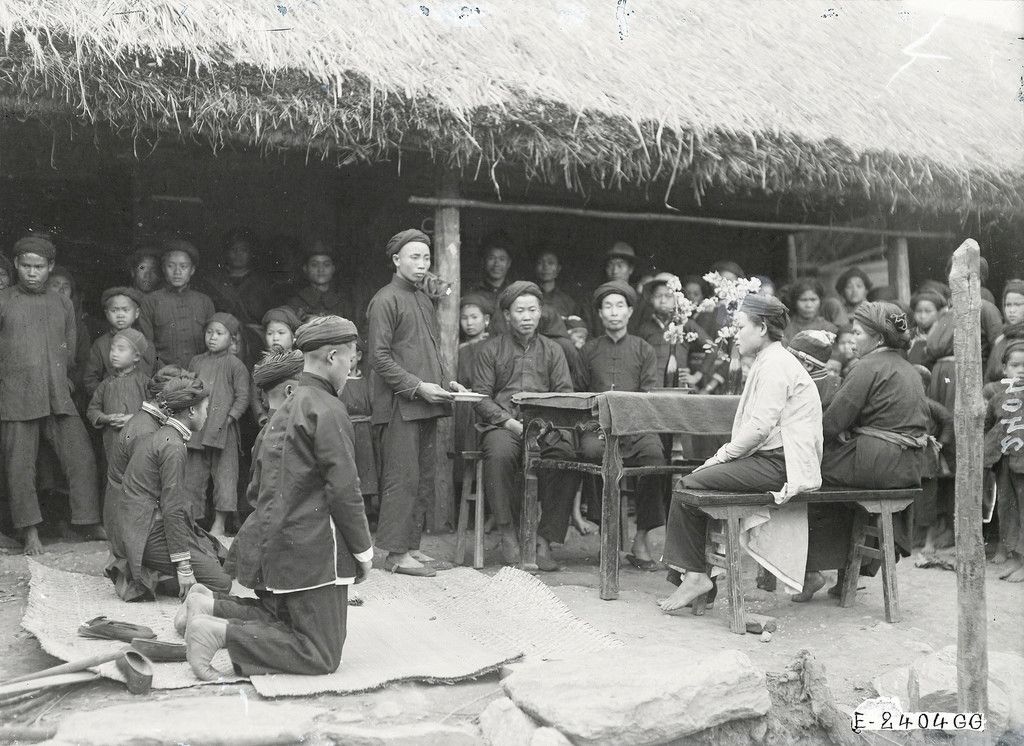 The rare set of photos depict a wedding ceremony in the 1920s between young members of the ethnic minority Tay people in Bac Ha District of Lao Cai Province.
Not uncommon for the time, the children were joined in an arranged marriage in their northern homeland. Though it's no longer always the case in modern time, parents once selected their child's spouse. The wedding then involved a series of rituals including the giving of at least 100 kilograms of pork, round glutinous rice cakes, roosters, alcohol and money. Now, young Tay people are free to marry for love, but in most cases they still have to seek the approval of the parents from both sides.
According to Tay traditions, the groom's family will pay for the wedding, symbolizing the family's appreciation for the bride's family in raising her. Her family will use part of the money to buy new clothes, jewelry, household items for the new couple and food, rice wine for the wedding reception with neighbors. Depending on the groom's financial situation, the amount of bride service could be negotiated prior to the wedding between two households.