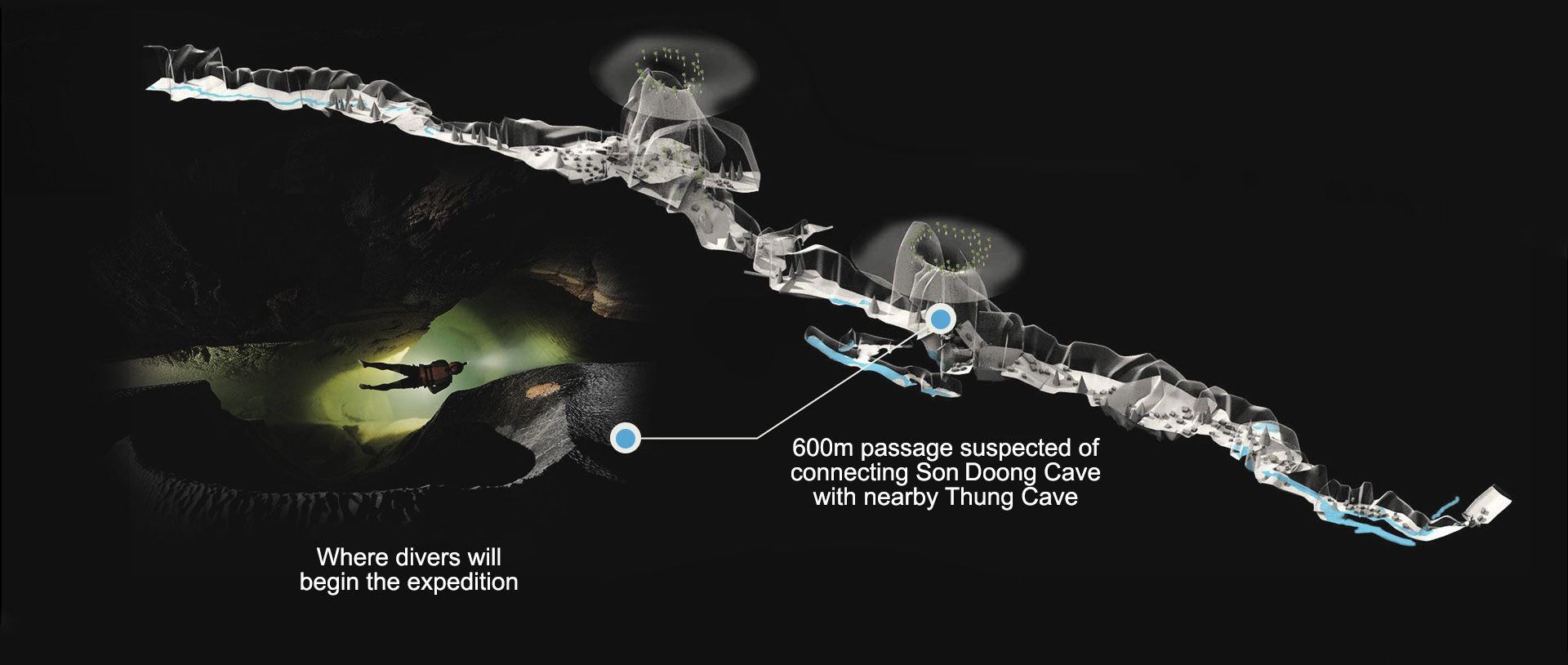 Saigoneer
"When we discovered Son Doong Cave in 2009 and completed its survey in 2010, we realized that the final end of the river in the cave was just 600 meters in a straight line from the end of Thung Cave," Howard Limbert, a member of the British Cave Research Association who's currently the technical director of Oxalis, a local tour agency providing Son Doong adventures, told Tuoi Tre in an interview last year.
Oxalis started organizing the dive last year and invited divers Rick Stanton, John Volanthen, Jason Mallinson and Chris Jewell to help scour the submerged path. They were all heavily involved in the historic rescue of the 12 Thai boys and their coach who were trapped in Tham Luang Cave in Thailand last July. Eventually, Volanthen couldn't join, but the other three recently wrapped up their Quang Binh visit.
According to the divers, preliminary measurements estimated the depth of the submerged passage in Son Doong to be 93 meters. They were hoping that somewhere along the way down, there would be an opening and a horizontal path connecting Son Doong with the Thung Cave. However, when Mallinson reached 77 meters, he had to resurface due to lack of oxygen.
Had the team managed to uncover a link between the two caves, it could have been a historic discovery. At the moment, Son Doong is the largest cave in the world in size, but not in volume, a record held by Malaysia's Clearwater Cave System (39.5 million cubic meters). If Son Doong and Thung caves are indeed interconnected, this will make the cave system the largest in the world at 40.4 million cubic meters, according to Limbert.
Nevertheless, the divers plan to return to the cave next year for another trip, this time perhaps with helium-added scuba tanks capable of taking them down 120–200 meters.