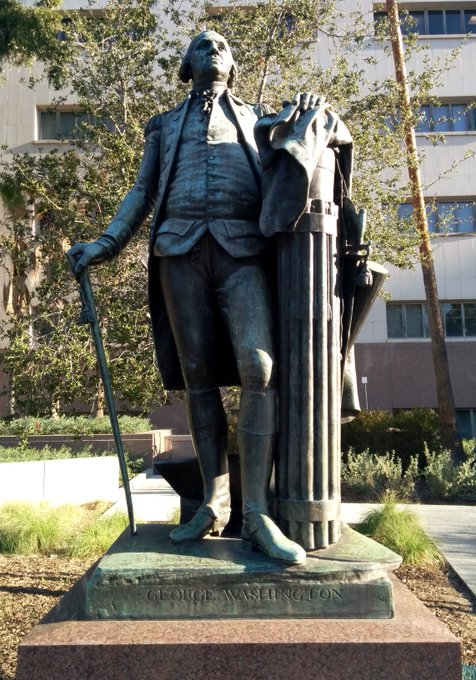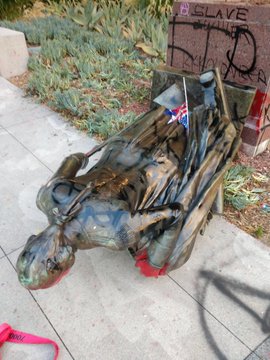 "So this week, it's Robert E. Lee, I noticed that Stonewall Jackson's coming down. I wonder, is it George Washington next week?" Trump asked. "And is it Thomas Jefferson the week after. You know, you really do have to ask yourself, where does it stop?"
The media mocked Trump at the time for his prediction.

Rioters tore down a statue of George Washington in Grand Park near Los Angeles City Hall on Thursday evening, the latest monument to fall in the ongoing left-wing demonstrations around the country.
The monument to the first President of the United States was apparently vandalized and draped in the American flag when it was toppled.