Geez Louise, the cooking is done when you put it into the hot water, but I guess if someone wasn't familiar with the dish, they might question this. I like it, as if you don't want it cooked say well done, you can add it to the broth later on. Reminds me of my friend Bill Lemon who when ordering a steak would say, if it's not dripping blood, I'm going to send it back :)
THE SUICIDES ON APRIL 30, 1975
(This was TET '68. A friend of mine, Bill Lemon was caught in Cholon when the Communists came. They were going door to door, street by street searching all the houses. After the second day, it was apparent that they would get to where he was staying the next day. Now picture this: George weighed 300 pounds, but his wife made him a white top with black pants like women wear there especially when they are selling wares, put a conical hat on his head, and he was able to walk a few blocks to where a man, who had been contacted by telephone, met him in a jeep, and got him away safely under a hail of fire! BT)
Prayer: Something I Had Forgotten About Concerning The Last Days of Saigon
From my friend Bill Lemon: "First, I will certainly pray for ............ Although I am no longer a good Episcopalian (sort of like I am pissed at the GOPe), I have recently recharged my Christian batteries and while I don't attend a brick and mortar meetings, I do pray- hard and often. (Anyone with children should get used to praying). I recall you and I prayed in the Cholon Church (at the end of Tran Hung Dao) during the last day's of Saigon. The key is not to focus on ourselves but the soul of others."

********************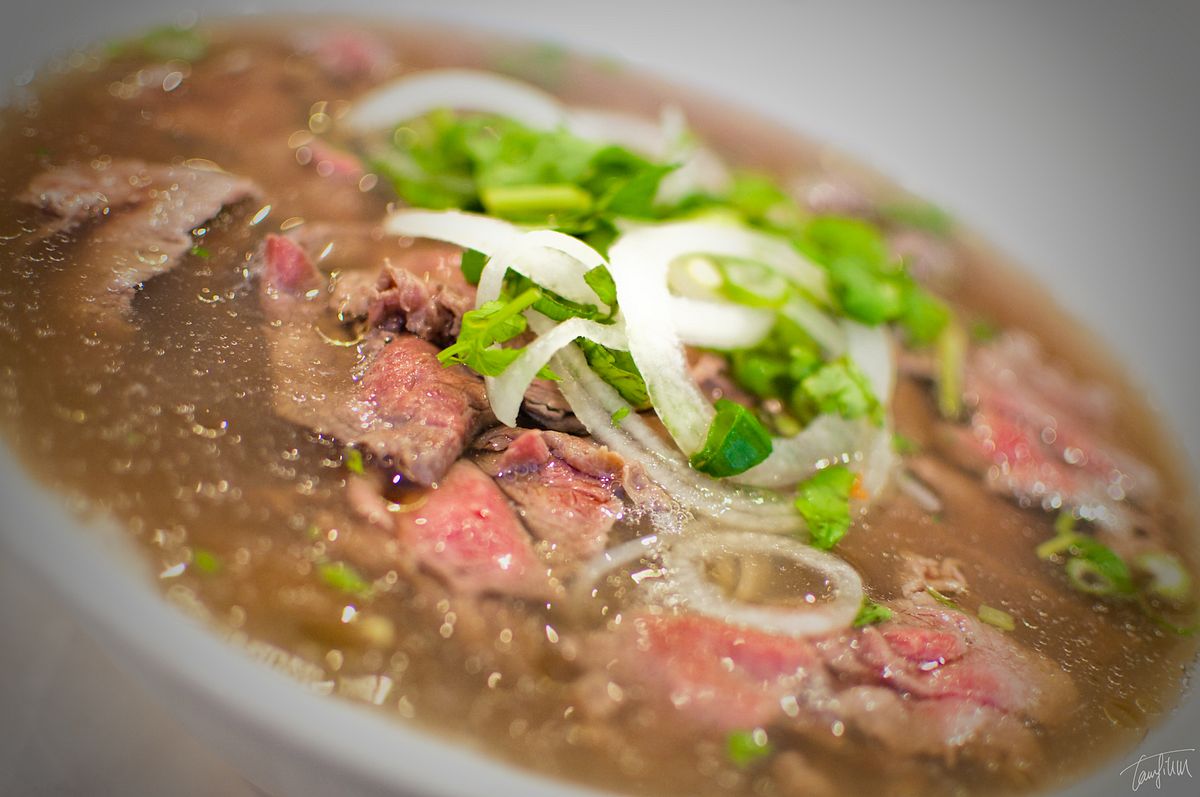 Customers ordering phở tái to go were confused to receive raw beef, not understanding they were expected to cook it, and responded with cruel reviews.
Pho Real Kitchen and Bar in Des Moines, Iowa attracted media attention in the US after they posted a public message responding to a crass review that accused the small business of being "lazy," "dangerous," "disgusting and in violation of the health code," regarding their order of takeaway phở tái that included uncooked slices of beef in a plastic bag.
More @ Saigoneer