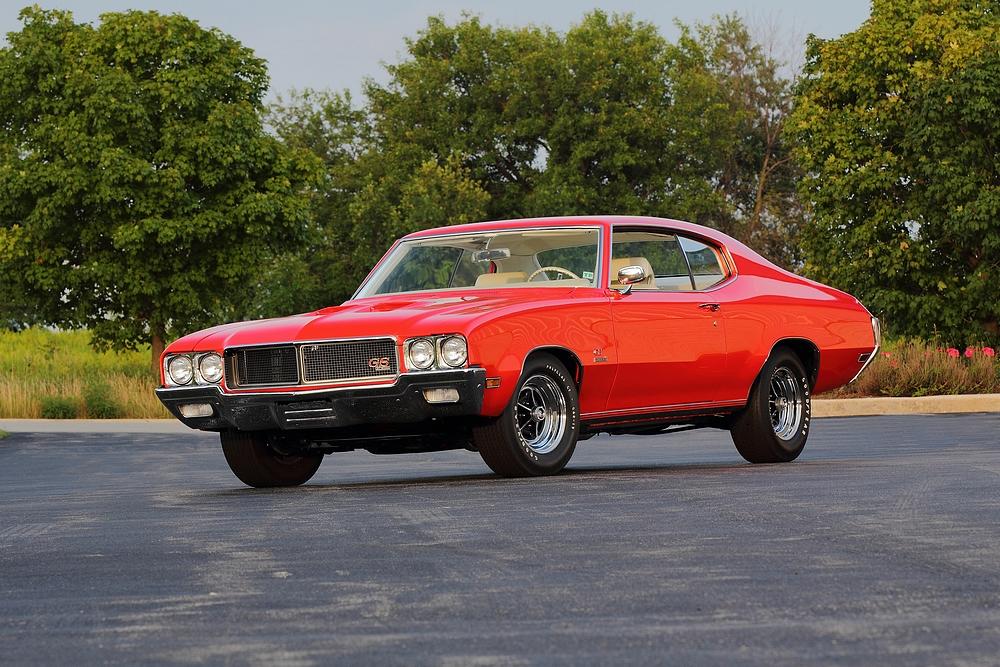 In 1970 General Motors pulled long-standing corporation-wide restrictions on engine displacement, allowing its various divisions to run wild with new powerplants ranging all the way up to 455 cubic inches. In Buick's case, this new-found freedom resulted in one of the most formidable machines of the first muscle car era: the 1970 Buick Gran Sport Stage 1.
The GS Stage 1 built on the basic formula established in the Gran Sport, whose new 455 CI engine was rated at 350 horsepower and an astonishing 510 lb-ft of torque, the latter figure all-in at just 2,800 RPM. This was the highest torque rating of any production car except the Cadillac 472 and 500 CI engines, and it was made possible through higher displacement, larger valves in high-flow heads, a performance cam and standard cold air induction fed by twin hood scoops.
The Stage 1 expanded those parameters with even better breathing, incorporating still larger valves with stronger springs for high-RPM reliability, revised porting, a radical new cam and a rejetted version of GM's versatile Rochester Quadrajet 4-barrel carburetor. The factory rated the Stage 1 at 360 HP, but most testers concluded it was over 400.
(Higher, I believe.)