Via Billy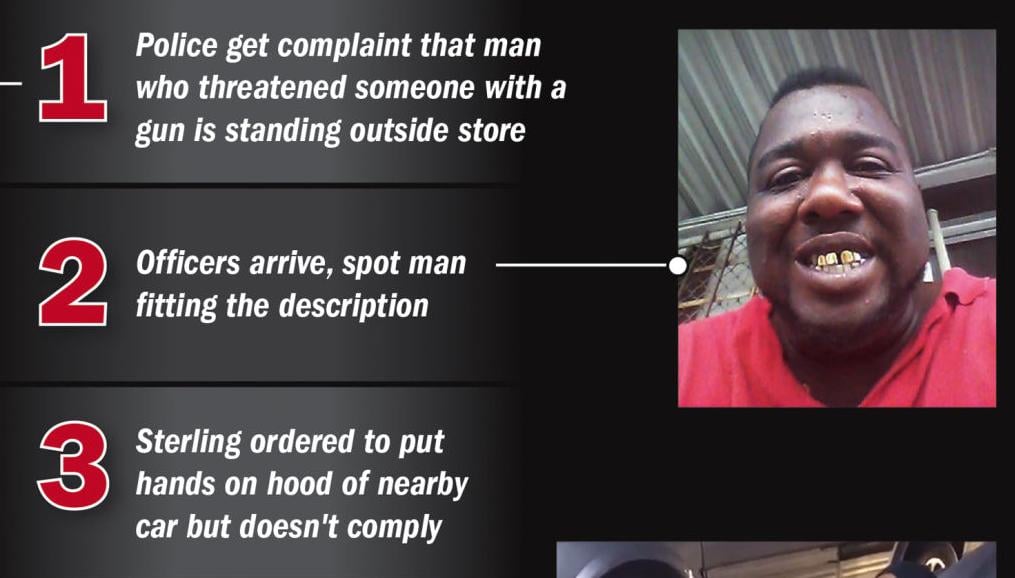 Police officers spotted the butt of a handgun in Alton Sterling's front pocket and saw him reach for the weapon before opening fire, according to a Baton Rouge Police Department search warrant filed Monday that offers the first police account of the events leading up to Sterling's fatal shooting.
Two officers, since identified as Blane Salamoni and Howie Lake II, arrived at the Triple S Food Mart on North Foster Drive about 12:30 a.m. July 5 after a 911 caller said a person matching Sterling's description "threatened someone with a gun standing outside" the convenience store, according to the affidavit submitted as part of a search warrant for the surveillance video equipment from the store.
Sterling, 37, refused orders from the two officers to place his hands on the hood of a car as they approached him outside the store, where Sterling regularly sold CDs and DVDs, according to the warrant.
The officers used stun guns on Sterling and "were attempting to subdue the subject" when they "observed the butt of a gun in (Sterling)'s front pants pocket," the affidavit says.
When Sterling "attempted to reach for the gun from his pocket, the officers fired their police-issued duty weapon at the subject to stop the threat," the affidavit says. "The subject was shot multiple times and did not survive his injuries."