Via Billy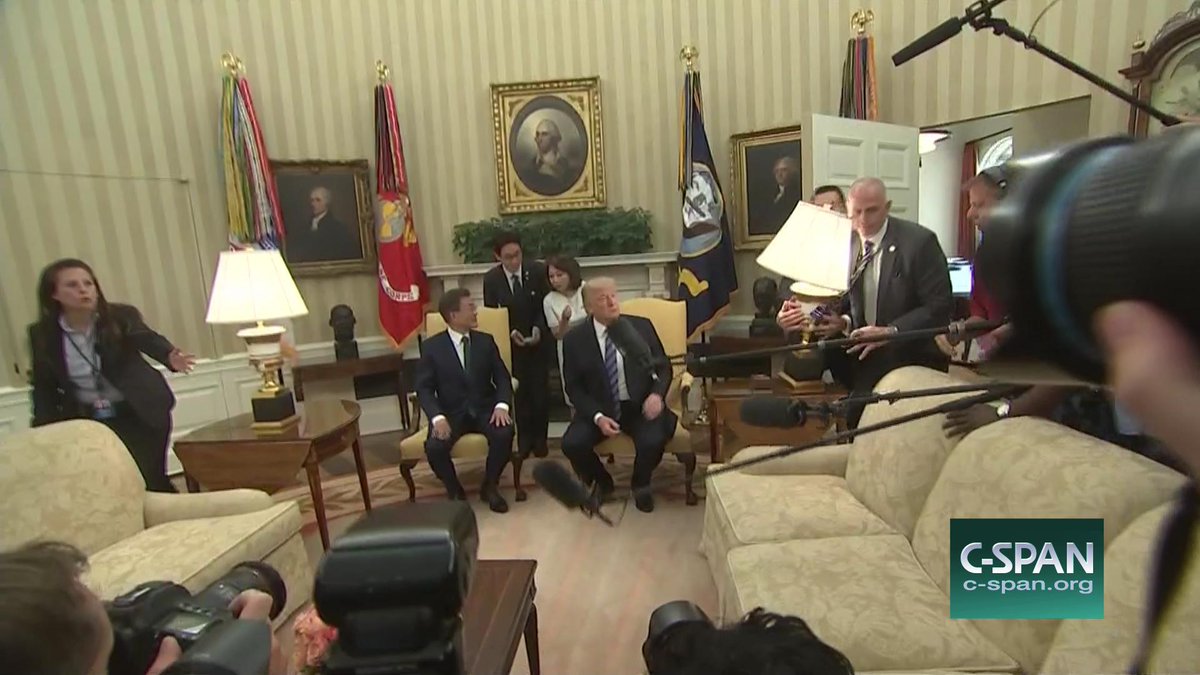 President Trump told some aggressive reporters who were in the Oval Office to cover his meeting with South Korean President Moon Jae-in to calm down on Friday after they apparently hit a table.
Off camera, commotion could be heard between reporters in the Oval Office preparing to cover the remarks. Both South Korean and American press were in attendance.
"Easy fellas," Trump said amid the commotion. "Hey fellas. Fellas, easy. Fellas, easy."
He added: "You guys are getting worse."
Trump then said the reporters had knocked a table in the Oval Office. Trump's longtime body guard, Keith Schiller, could be seen catching a lamp and adjusting a small table.
"They knocked the table down," Trump said. "It's actually a very friendly press, don't let that get you. Although we just lost the table."