Via Billy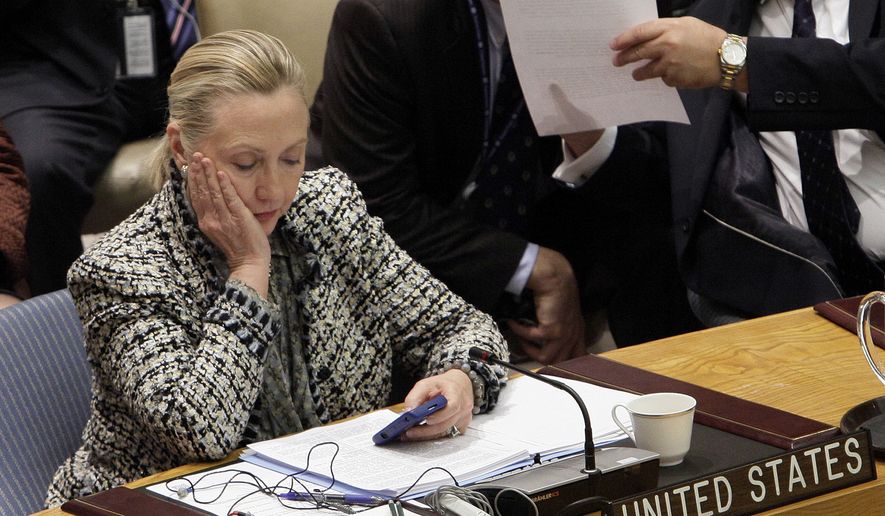 The Hillary Clinton email fiasco isn't ending anytime soon, with State Department officials saying they have no idea when they will finish sorting though and releasing the previously hidden messages.
More classified documents that the former secretary of state improperly handled keep coming to light.
The Trump administration doesn't even know if it has hunted down every trace of the emails that Mrs. Clinton — a former first lady, U.S. senator, top diplomat and Democratic presidential nominee — sent from a secret email server stashed in her home.
"At this time, we do not have an estimate for completion of processing all of these documents," a State Department official told The Washington Times.