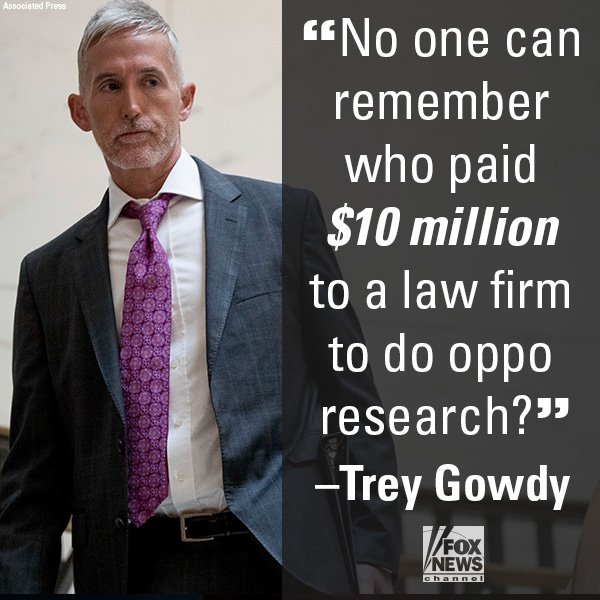 Republicans in Congress are hinting that they want former Clinton campaign chairman John Podesta and Rep. Debbie Wasserman Schultz, former head of the DNC, to answer questions about the Democrat party funding of an infamous Russia/Trump dossier.
Chairman of the House Oversight Committee,
Trey Gowdy
, went so far as to call the DNC's near $10 million payment for what they're labeling 'opposition research,' is akin to money laundering.
"I'm not an election law expert, but the good news is you don't have to be," Gowdy said, "to understand the absurdity of believing that you can launder all of your campaign money by just hiring a law firm."
"I'm interested in that," he added.