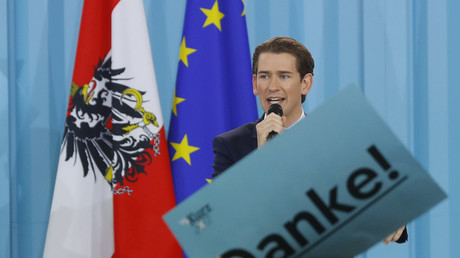 The number of crimes committed by "foreigners" in Austria increased to 40 percent of the total in 2016, a new government report says. Interior Minister Herbert Kickl says a "strict asylum policy" is needed to tackle the issue.
In 2016, some 500,000 offenses were registered in Austria, with 40 percent of them being committed by
"foreigners,"
a new security report presented by the Interior Ministry says. According to Kickl, the number of foreign offenders increased by 13 percent.
The Austrian vice chancellor and head of the right-wing populist Freedom Party (FPO), Heinz-Christian Strache, also told journalists following the government meeting that asylum seekers accounted for almost 46 percent of foreign offenders. He described the figure as
"significant"
and called for a stricter refugee policy.