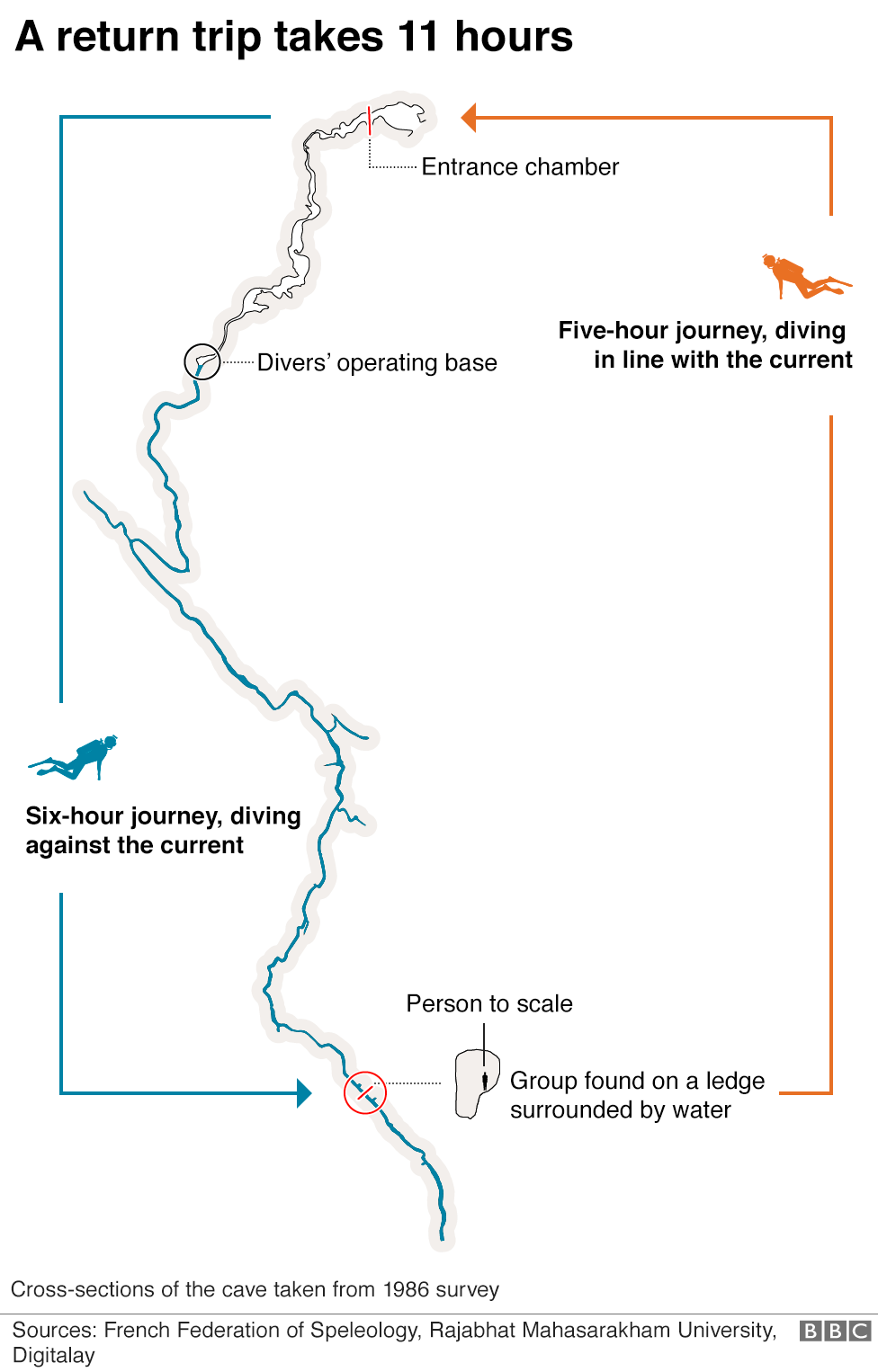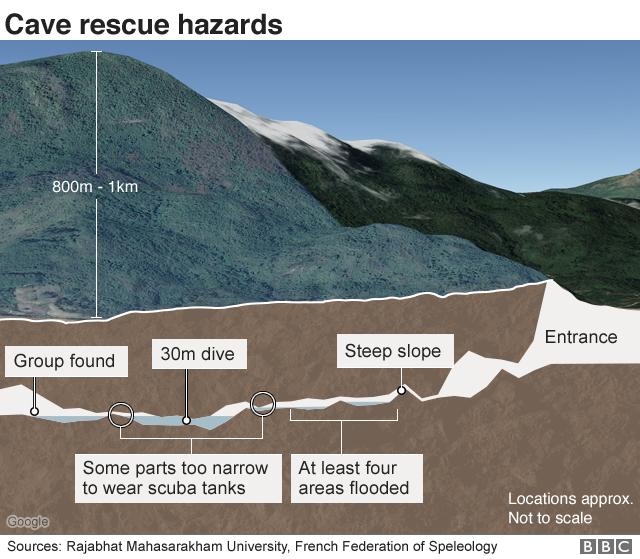 A former Thai navy diver has died while taking part in efforts to rescue 12 boys and their football coach trapped in a flooded cave in Thailand.
Petty Officer Saman Gunan lost consciousness on his way out of the Tham Luang cave complex, where he had been delivering air tanks.
The boys have been trapped for nearly two weeks in a chamber in the cave.
They ventured in while the cave was dry but were caught out by a sudden deluge of rain, which flooded the system.