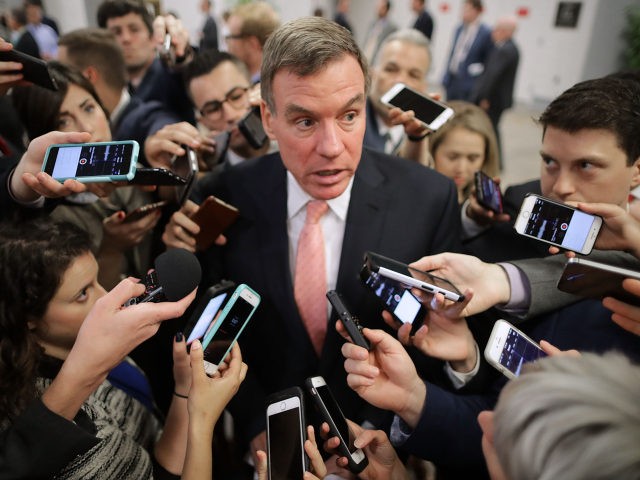 Twitter this week suspended InfoWars host Alex Jones for seven days for what it said were violations of its policies, following Facebook, YouTube, Apple, and Spotify's simultaneous banning last week.
It is not clear what prompted those platforms to suddenly take collective action, but it came about one week after Sen. Mark Warner (D-VA), the vice chairman of the Senate Intelligence Committee, led a charge threatening new regulation of social media companies who cannot stop bad actors from using their platforms.
Two weeks ago, on July 30, a white paper authored by Warner's staff was leaked to Axios, which blamed major social media firms for allowing Russians to interfere with the 2016 elections and outlined 20 proposals for regulating social media firms.