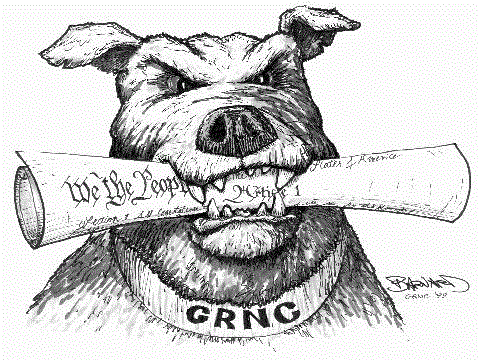 Last year, Republican leadership in the NC Senate failed to move HB 746 (Permitless Concealed Carry and more), but a new year brings hope...
It's true, Republican inaction on conservative legislation demotivated their base, and Republicans payed for this at the polls last November. That's the old news.
Looking Ahead to HB 61
The past is the past, but it's 2019 and with a new year comes good news! A new bill, HB 61, nearly identical to HB 746, has been introduced in the NC House. As you might have guessed,the new bill was introduced by Rep. Larry Pittman (Cabarrus, Rowan), GRNC 4-star and perennial gun rights stalwart.
We are Serious about Gun Rights
GRNC is tenacious, and we will not stop fighting, along with our allies in the NC legislature, for permitless concealed carry. We will continue to assist solid gun rights legislators while encouraging those distracted by other issues. Although pro-gun legislation is often promised on the campaign trail, it is not always delivered easily. No matter. We're not giving up, and we will ultimately win. But to win, we need your help...
Contact Your Representatives
One remedy to the reluctant or distracted politician is to keep their base voters constantly in their view. To encourage NC House Republicans to move on HB 61, please contact them using the information provided below. With your help, we can make this happen