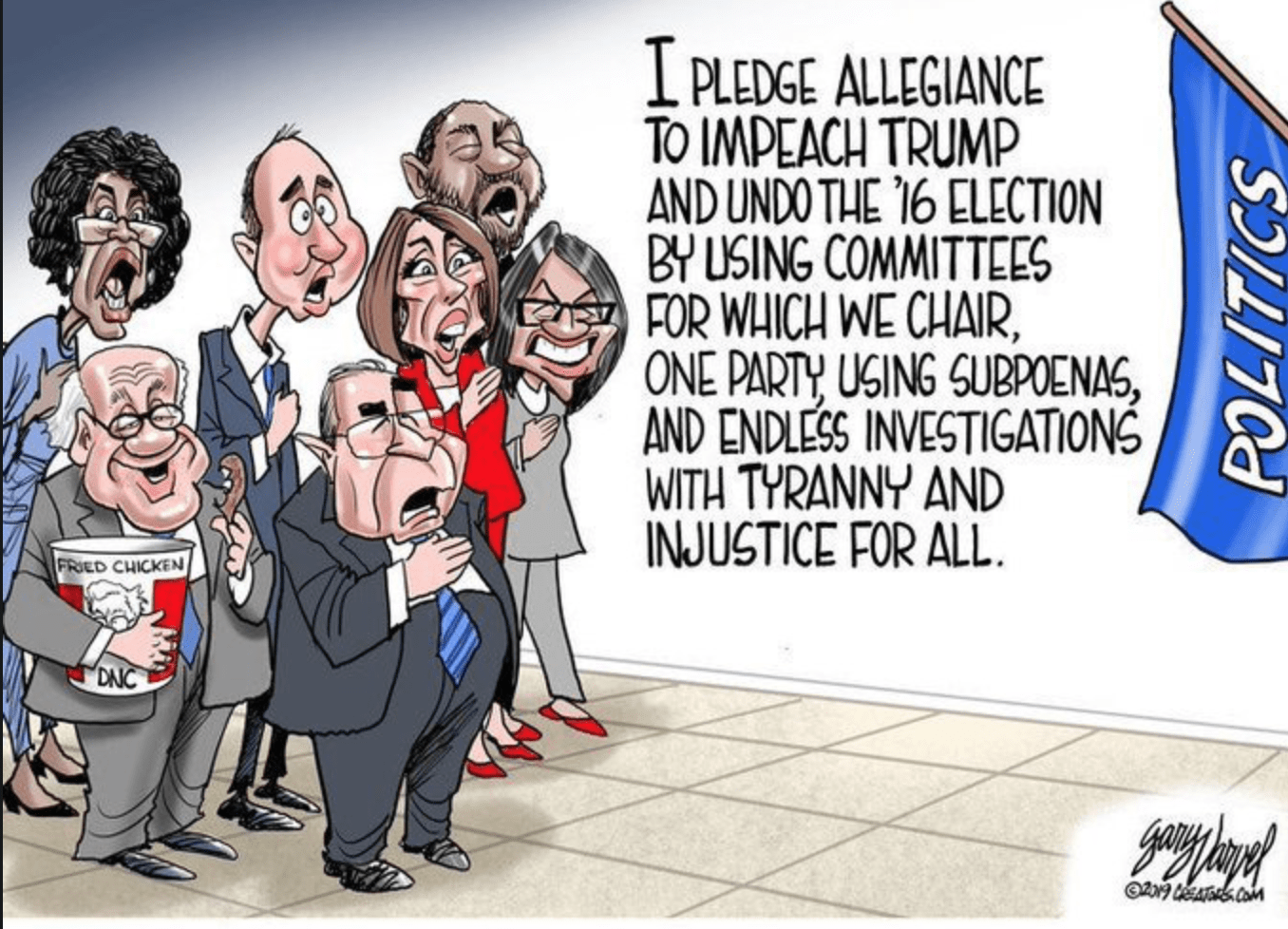 If Trump is impeached and removed from office, and assuming the shooting doesn't start immediately… the Dems will keep the House, probably take the Senate, and almost surely take the White House.

And then, the fundamental transformation of America truly begins.

And then the shooting will start.
This is not intended to be a terribly long post, so hopefully I'll stick to that.

(Part of this is going to not link / support the heck out of it like I normally do – I'm typing off the cuff here.)
Anyone on "our side" understands that the Deep State is scared.

Scared big time.

There are credible hints that Barackus Rex was the moving force behind this attack on Trump.

There are other credible reports that he had weaponized the intelligence agencies far earlier than first surmised, and used those to effect in 2012 against Romney.
As many have noted, this makes Watergate look like a case of misdemeanor shoplifting.

Assuming the bread crumb trails have not been broomed but can be recreated and followed, heads will roll.

Heads must roll.

Or we will have to ask ourselves this: