Via
Alison Trumble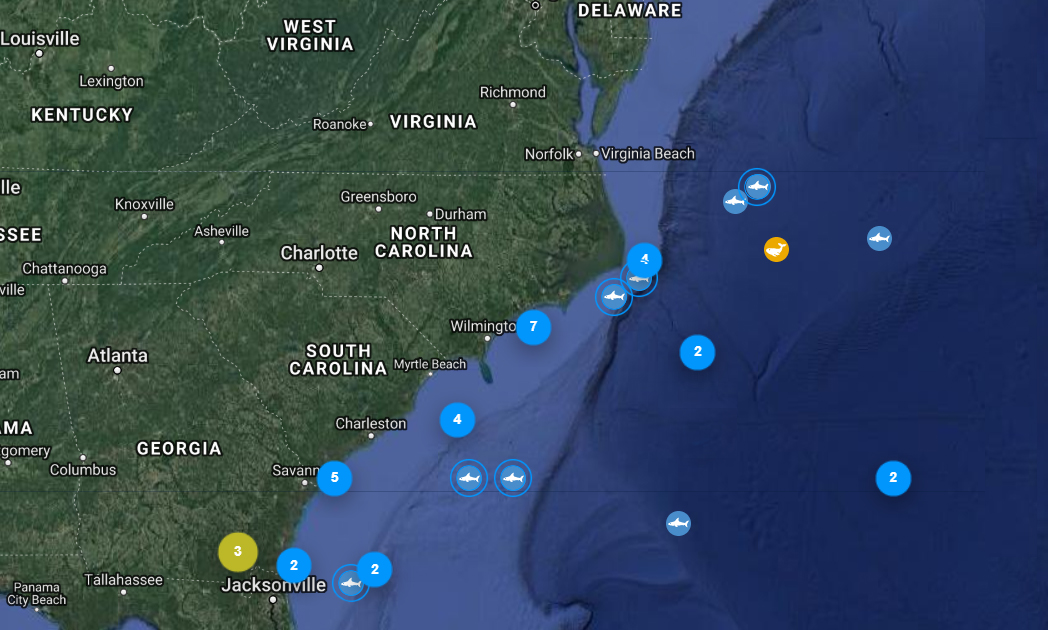 Hooked a huge one off of Dana Point, CA years ago but lost it. :(
Dozens of great white sharks are beginning to swarm around the Carolina coast – including some of the biggest currently tracked in the Atlantic Ocean.
Researchers with OCEARCH are reporting a total of 23 Great Whites within 50 miles of the North and South Carolina Coastline that were previously caught and tagged with electronic trackers.
6 of the sharks in the swarm are among the biggest ever tagged in the Atlantic, ranging in size from 10 feet to 15 feet in length.
"In our studies, we have tagged about 43 sharks. And six of the largest ones are off of the Carolinas," OCEARCH's Dr. Robert Hueter told CBS News on Friday.