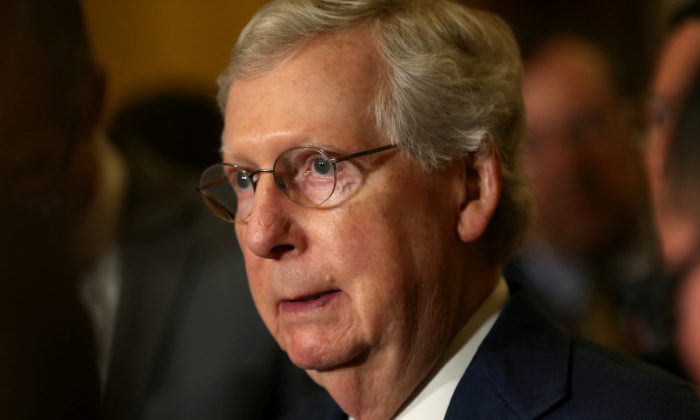 Senate Majority Leader
Mitch McConnell
(R-Ky.) said that
the impeachment process resolution
slated to be voted on this week would make House Intelligence Chairman
Adam Schiff
(D-Calif.) "a de facto special prosecutor."
The resolution gives Schiff the power to designate whether impeachment hearings should be open or closed, to allow staff members to question witnesses, to block questions from Rep. Devin Nunes (R-Calif.), to block Nunes' requests for certain witnesses, to release transcripts of witnesses as he sees fit, and to transfer records to the House Judiciary Committee.
*************************************
House Intelligence Committee Chairman
Adam Schiff
(D-Calif.) blocked the National Security Council staffer who testified to some members of Congress on Oct. 29 from answering some questions asked by Republican representatives, GOP members alleged.
Army Lt. Col. Alexander Vindman
testified behind closed doors
to Schiff and other members of Congress.
Army Lt. Col. Alexander Vindman, the National Security Council's top expert on Ukraine and Tuesday's star witness in House Democrats' impeachment inquiry, testified that he attempted to have the reconstructed transcripts of President Trump's call with Ukrainian President Volodymyr Zelensky edited, according to a report in the New York Times.