Via Billy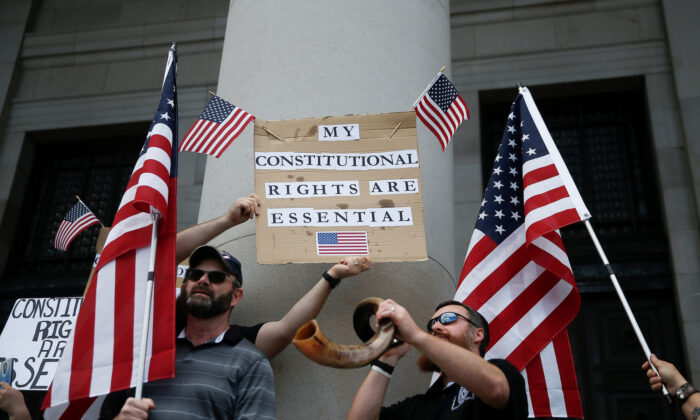 "Even if the virus were 10 times as dangerous as it is, I still wouldn't stay inside my home. I'd rather take the risk and be a free person,"
Spurred by growing
lockdown
fatigue, more Americans took to the streets over the weekend as leaders ride the line between protecting people from the
CCP virus
and allowing them the means to still have a roof over their heads or even enough to eat.
Rallies in Arizona, Colorado, Montana, and Washington state took place on Sunday, demanding that governors lift strict controls on public activity, according to
multiple reports
. It followed similar protests earlier in half a dozen states, with people demanding a lifting of restrictions that have plunged the once-booming economy into a historic tailspin.