Via Cousin John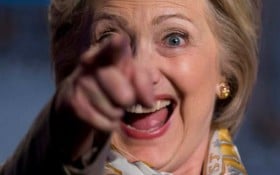 The political career of former Secretary of State Hillary Clinton has been dogged for years with accusations of misuse of power and rumors of corruption.
Now, new documents have shown that of the 80 companies that paid Clinton $21.6 million in speaking fees, many are receiving or have received a fortune in government contracts and favors.
And some actively sought favors from Clinton and other State Department staff during her tenure as America's top diplomat.
Critics say it was an unethical conflict of interest for the Democratic presidential candidate.
Should the $21 million in payments Clinton received by these groups be ultimately proven to be some sort of indirect kickback or "pay to play" arrangement, it could also be illegal.