Via Billy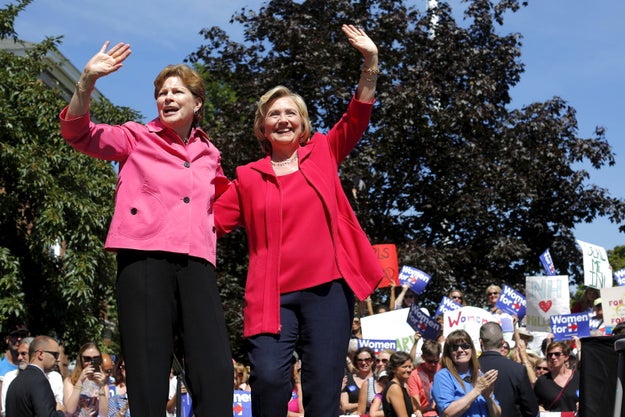 What a pair.

"They're not buying it to go out and hunt deer. You don't need an AK-47 or an AR-15 to hunt deer. They're buying it do bad things and we need to recognize that and address it."
Braindead.
Democratic New Hampshire Sen. Jeanne Shaheen said certain types of firearms like the AR-15 are the kind of guns that should be banned. She added that people trying to purchase the weapon — which is popular among American gun owners — are "buying it do bad things."
"Well, I think people need to have their voices heard, and what I've heard from people in New Hampshire is they think there's reasonable legislation that we can pass including things like looking at the types of weapons that so easy for people to get," the New Hampshire Democrat said on
Mitchell in the Morning
on Monday.