Via Billy
This is the level of coverage CNN has devoted to what others are calling the new Watergate. Let that sink in.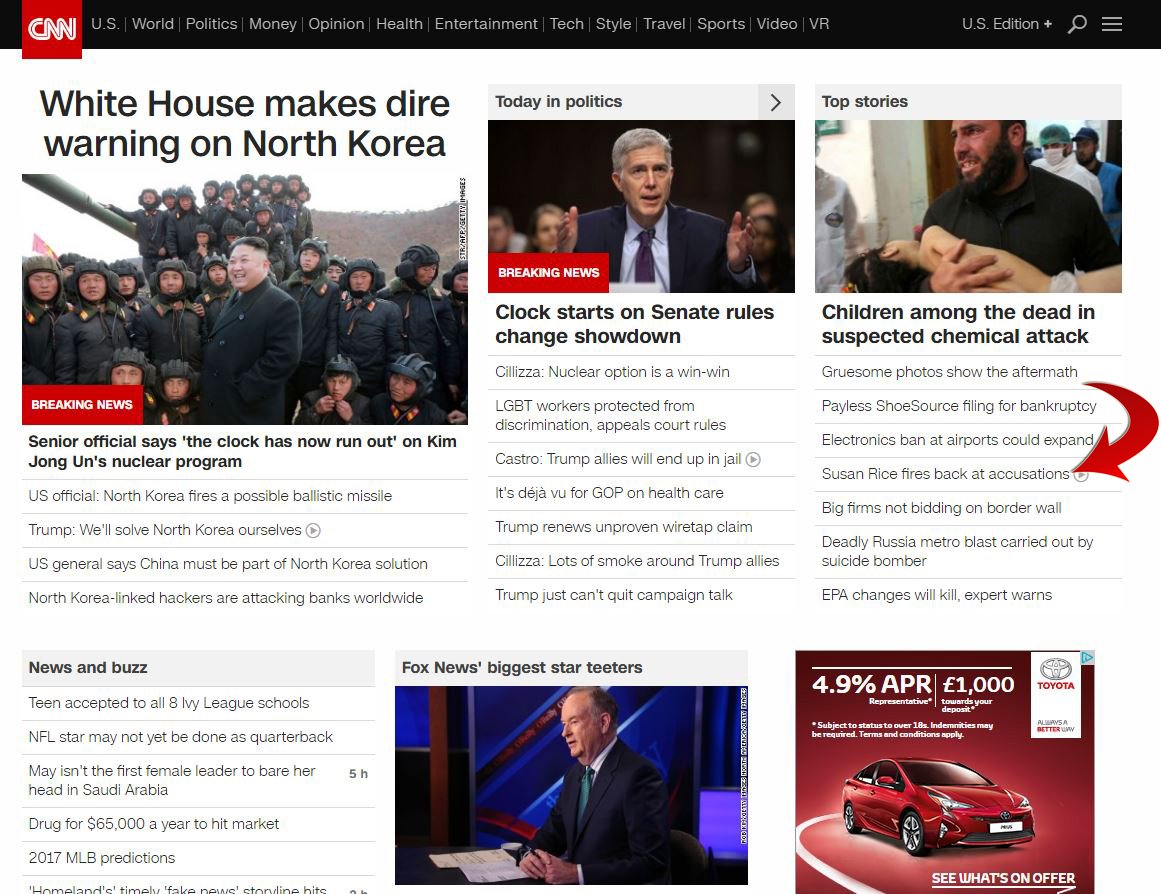 Wednesday, Mike Cernovich reported breaking news regarding Rice-gate and the growing surveillance scandal that occurred during the Obama administration:
During the negotiations that Obama had with Iran, the unmasking scandal reaches all the way to pro-Israel activists . . .
Beyond just covering it up since Cernovich broke the story, New York Times Maggie Haberman has been INSTRUMENTAL in keeping the story under wraps for the left. From Cernovich's article on the Susan Rice story:
This reporter has been informed that Maggie Haberman has had this story about Susan Rice for at least 48 hours, and has chosen to sit on it in an effort to protect the reputation of former President Barack Obama.
Tablet
has the full report on Obama spying on pro-Israel activists. You can read the full report
here
.
Excerpt from Tablet: