Via Billy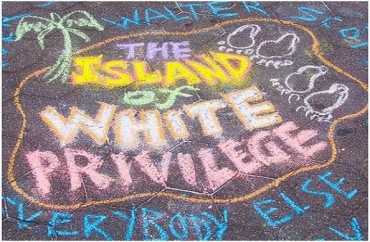 Principal Wray's response appears to be the district standard for The College Fix received the exact same answer after contacting Rockingham spokeswoman Karen Hyler.
Allegations that a middle school teacher forced several students to stand and apologize for their "white privilege" have rocked a North Carolina school district.
First reported by American Lens, during a meeting of the Rockingham County School Board last month, a woman named Farren Wilkinson made the troubling accusations against a teacher from Western Rockingham Middle School.
"[The teacher] caused some of her students to stand up and apologize to other students based on their inequal [sic] opportunities of education," Farren Wilkinson said.
"So I would like to know how our schools can allow an educator to humiliate, bully and degrade students. This is not a matter of race but a matter of a teacher using fear and the embarrassment of children to satisfy her own personal anger or beliefs."