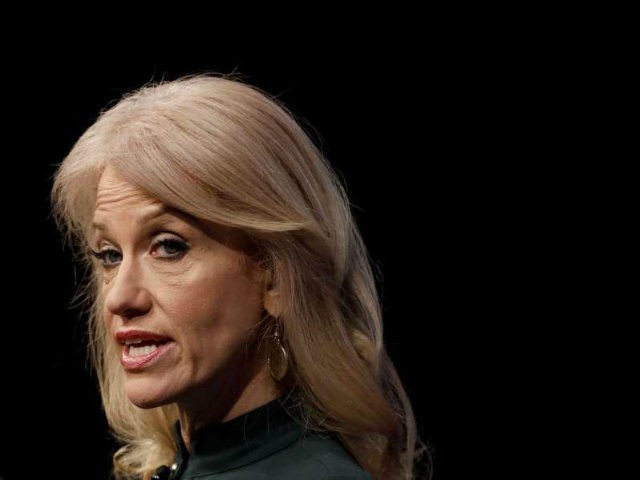 "[Y]ou need to control your temper, control yourself. You need to get over the damn 2016 election and do that because chances are — the big chances and I believe — that this man will be re-elected," she said, referring to President Donald Trump.
White House counselor to the president Kellyanne Conway detailed in an interview published Friday allegations of an assault at a Maryland Mexican restaurant.
Conway revealed the story to CNN, saying it took place in 2018 shortly after the Supreme Court fight over the nomination of Justice Brett Kavanaugh. Conway was at Uncle Julio's, a Mexican restaurant in the Maryland suburbs of Washington DC, with her teenage daughter during the incident. Her daughter filmed part of the altercation on her phone.