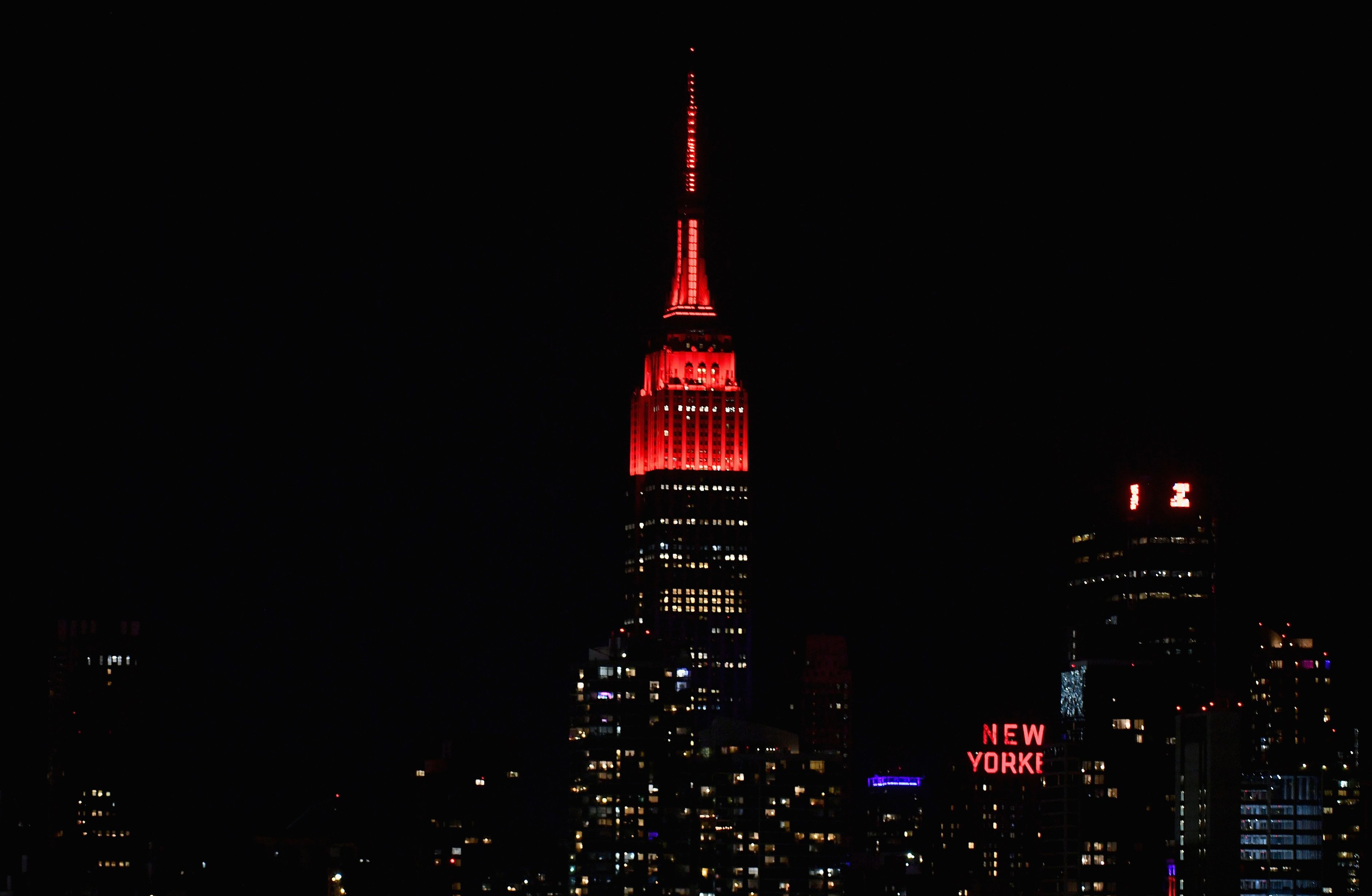 New Yorkers are dying at a much higher rate than all other Americans.
There are almost 45,000 documented cases with nearly 600 deaths, which is about one half the entire number of cases in the entire United States.
New Yorkers also account for nearly half of all U.S. deaths. Some are saying that this high incidence is due to the large population there and their close proximity to one another. Surely this does have some influence on the statistics; however, there is another factor that the media is hiding from you.
After President Trump declared that the coronavirus was a dangerous disease and stated that we were facing a public health emergency, and announced quarantines and major travel restrictions, including halting all flights from China, New Yorkers scoffed at his remarks and called him a racist and a bigot. They went on to say that he was dangerously scaring the citizenry with unsubstantiated information and should be ignored.
Here are a few facts that might enlighten you as to why New York is the epicenter of the coronavirus and is suffering so many fatalities.
Jan 29…
VOX published: "This is not going to be a deadly pandemic — that is FOX News trying to scare you by doing Trump's bidding."
Jan 31…
The Washington Post: "Thinking that the coronavirus is dangerous or deadly is totally irrational."
Feb 1…
The Washington Post: "Get a grip; coronavirus is no threat!"
Feb 3…
The Washington Post: "We should be wary of an aggressive coronavirus response."
Feb 18…
New York Times: "Fear is spreading faster than the coronavirus unnecessarily."
Feb 21…
New York Times: "Racist accounts and ignorant attacks on Asians are a result of the coronavirus scare by Trump."
Feb 23…
CNN: "Trump's racist scare of the coronavirus is causing unnecessary worry."
On Feb. 24… the New York City Health Commissioner, Oxiris Barbot, said,
"The coronavirus risks are very low
and New York's preparedness is very high, so don't miss out on having fun and doing things — go to the Lunar New Year parade,
ride the bus, take the subway, go to a restaurant for dinner; don't worry."
Then on Feb. 9, New York City Council member stated on Twitter, "In powerful show of defiance of the coronavirus scare, huge crowds gathering in NYC's Chinatown for ceremony ahead of annual Lunar New Year parade — chants 'be strong Wuhan'.
If you are staying away, you are missing out!"
Also, on Feb. 9, the New York City Health Commissioner, Oxiris Barbot, said, "Today our city is celebrating the Lunar New Year parade in Chinatown, a beautiful cultured tradition with a rich history in our city.
I want to remind everyone to enjoy the parade and don't change any plans due to misinformation spreading about coronavirus."
Another speaker followed her and said, "This misinformation was from Trump and FOX News who were just being racists against Chinese."
Then New York State Senator, John Liu said,
"There's no need to panic or stop doing what you want and if you say that this virus is bad,
you are a bigot as some are saying that it came from China, and that's a lie."New York State Senator Brian Kavanagh
said, "Trump and the Republicans are spreading misinformation about the potential dangers of the virus.
Don't stay home — go to the Chinatown
festivities and celebrate the Lunar New Year, and watch the parade and enjoy yourselves. Don't listen to FOX News; someone on there said that the disease is like a plague, which is laughable."
On March 2…
New York Mayor Bill de Blasio
said, "
I'm encouraging New Yorkers to go on with your lives and go out on the town; go to the movies or to dinner — enjoy yourselves."
Then again on March 11…
Mayor de Blasio
repeated that mantra and encouraged New Yorkers to
"Go have fun and don't think about the virus because it is all hype."
Now that hundreds of people are dying from COVID-19, these same people and many other crazy leftists are saying that it is Trump and FOX News' fault for the viruses extreme spread as they didn't alert the nation about the danger of the disease or take action soon enough.
Mayor de Blasio and Governor Cuomo are saying that Trump has abandoned New York even though he is sending much more help to them than any other state by far. Also, in 2015,
Cuomo had the opportunity to increase his states emergency medical supplies, especially the chance to buy 15,000 ventilators for a great price and he refused.The Washington Post and most cable channels are demanding that President Trump and his task force be taken off the air because they are scaring the nation and are spreading lies about the virus and the media.
The Democrats want Trump removed from the reporting to the nation because it might give him an advantage for the election as people might see him as a leader. WHAT?
The WHO is an ineffective organization and was late in declaring COVID-19 a pandemic.
It didn't happen until March 11, six weeks after the emergency was declared by our federal government (!)
This probably was partially due to their protectionism of China. China all but controls the WHO.
President Trump's agencies have gone overboard to help all states, but particularly New York, because of the high numbers there. Each state is responsible for their own equipment and how it is used but the federal government tries to assist the states when necessary and if possible. The U.S. government sent 2,000 ventilators to New York last week and another 4,400 earlier this week along with hundreds of thousands of masks, and when hospitals complained that they were short of equipment, they were told of the equipment shipments, and stated that they had not received them.
Upon investigation, it was discovered that the equipment was sitting in a warehouse because the New York authorities had not distributed it. Total incompetence!
And now New Orleans is becoming a new epicenter with a marked increase of COVID-19 cases, and the ineffectual mayor is blaming Trump because he didn't shut the Mardi Gras down. More than 1.5 million people crowded into dirty New Orleans on Feb. 25th to catch beads and the coronavirus.
Genius Mayor LaToya Cantrell said that Trump didn't take the pandemic serious, so neither did she. That's after President Trump announced quarantines and major travel restrictions, including halting all flights from China on Jan. 31, and declared a public health emergency.
SERIOUSLY FOLKS - THINK ABOUT THIS! Who is kidding WHOM?
Trump has been consistently right, almost monotonously so....and the Fake News, and those politicians who take benefit from the fake news, have been monotonously WRONG, as is their habit.
For us to continue as a nation and to sustain our society, we desperately need a FREE press, not the one we have that has been captured by one particular political party and reports the fake "news" accordingly.
--John