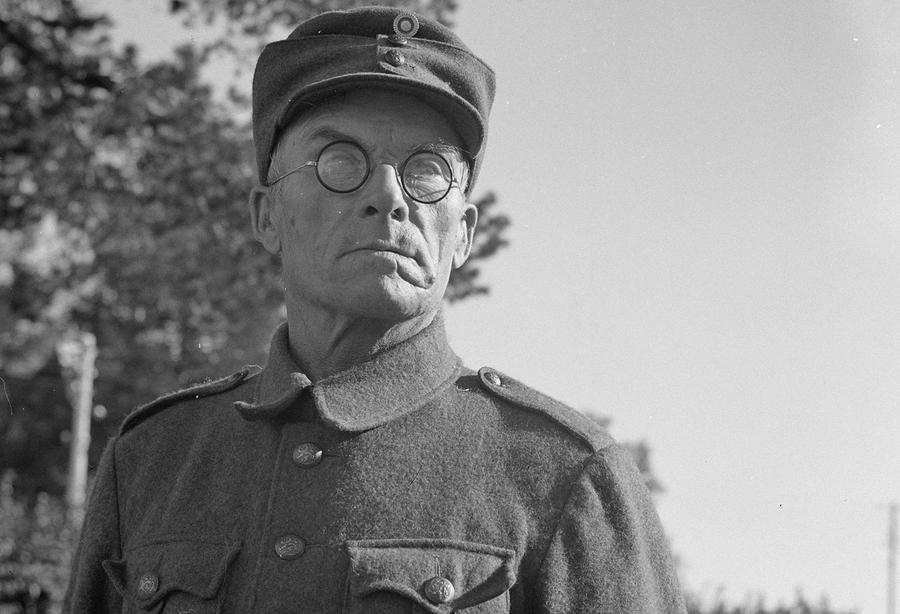 62-year-old Finnish-American volunteer soldier Hyvönen going to the front, in Mikkeli, Finland, on September 4, 1941
May 23, 2013


Last month
the Finnish Defence Forces put an
archive of 160,000 WWII-era photographs
online. The images record the war years from 1939 to 1945, spanning three conflicts the Finns recognize as the Winter War (against an invading Soviet Union), the Continuation War (striking against the Soviets alongside the Germans) and the Lapland War (against the Germans for control of Lapland). After spending hours poring through this fascinating archive, I've gathered this collection, just a glimpse of what was made available.
A couple of notes on the images -- the swastika was used as the official national marking of the Finnish Air Force and Tank Corps between 1918 and 1945, and all captions were relatively brief, and written in Finnish, so please let me know in the comments if there are any mistakes, or if you can elaborate on what is pictured.
See also
World War II in Photos
on in Focus.