Via Billy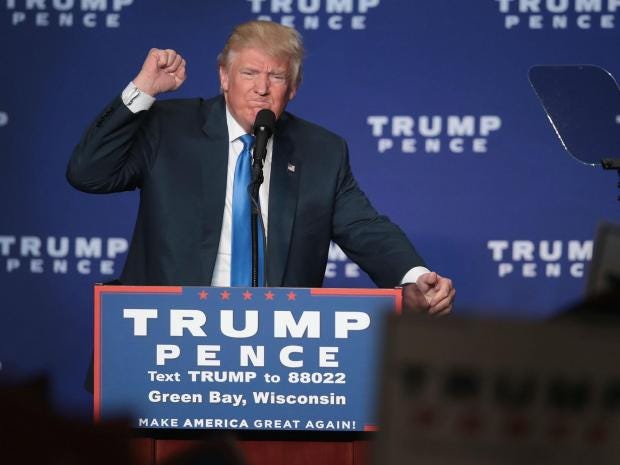 William Hill slashes odds on Trump victory amid betting patterns eerily reminiscent of those seen in the lead up to the EU referendum
It is news that will strike fear into the hearts of perhaps half of America and large chunks of the world outside of it.
Despite a calamitous week of campaigning, betting markets on the US election are almost a mirror image of those on Britain's EU referendum at this stage. And they could be pointing to a victory for Donald Trump.
Bookmaker William Hill says 71 per cent of the money so far staked is for Democrat Hillary Clinton. But 65 per cent of the bets by number are for the controversial Republican.