Via Billy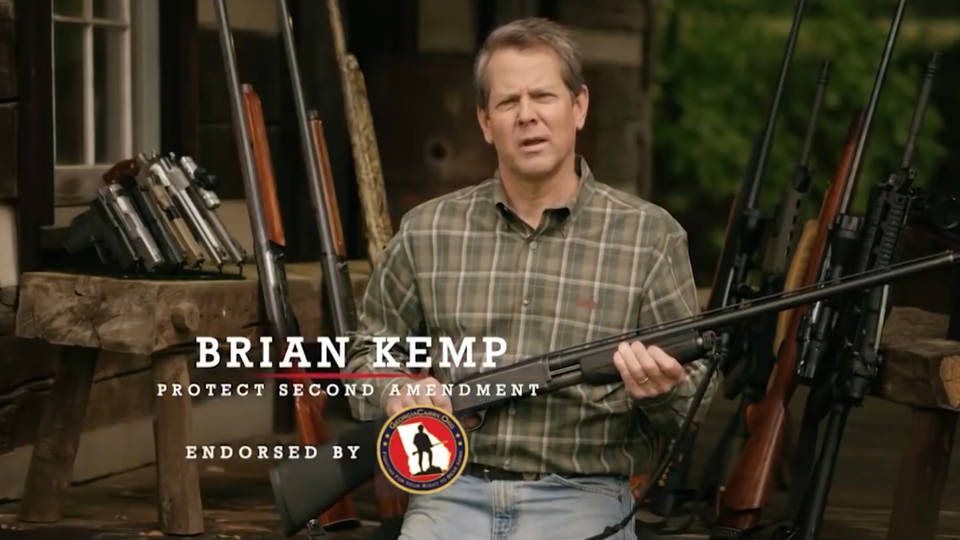 9/18/18
Dear Stacey Abrams
You are indeed an extremely dangerous person. If the people of Georgia are stupid enough to elect you as their governor, they will have driven the final nail in their coffin. Opposing tyrannical, fascist, totalitarian people such as yourself is exactly why we had the Revolutionary War and the War of Northern Aggression. You are exactly what George Washington and Robert E. Lee were fighting against. Your knowledge of history would fit into a thimble with a great deal of room left over.
You want to blast the carvings off of Stone Mountain
because you say "We must never celebrate those who defended slavery and tried to destroy the union." For your information, nobody fought to "defend slavery", and nobody fought to free the slaves. If your Mr. Lincoln fought to "free the slaves", why didn't he free the 429,000+ slaves still in the union AFTER the South seceded?
His Emancipation Proclamation freed not one solitary slave. Proof? Just read it, if you have that capability. The South was not trying to "destroy the union" as you say. It wanted only to be left alone, and 2/3 of the northern people were in agreement with that. When New England threatened several times to secede, nobody claimed it was trying to "destroy the union", and no threats of war were made against those states. You, and millions of other historically ignorant people, continue to lay ALL the blame for slavery in the U.S. at the feet of the South. You either don't know, or just plain ignore, the facts. The New England states built the slave trading ships and sailed those ships to Africa where they traded for already enslaved Africans. They brought them back to the U.S., with Old Glory flying high on the masts of the ships, and sold them to both northerners and southerners.
The illegal war which Mr. Lincoln initiated was for the collection of excessive revenues from the South. It had absolutely nothing to do with slavery. Our Confederate ancestors fought to defend their homes and families from an illegal invasion of looters, rapists, arsonists, and murderers of civilians. Secession would not have destroyed the union. It would have just ended the redistribution of wealth going from the South to the North. The North would have had to stand on its own legs and support itself instead of sucking the wealth from the South.
All of you cultural genocide maniacs need to learn the truth about our history, which is not taught in the government schools. Any argument that you anti-Confederates have concerning the causes of the War can be easily refuted with the facts. Also,
your plans to have the GBI confiscate the guns of all Georgia citizens is nothing but pure totalitarian communism and would make slaves of the good people of Georgia.
You want to destroy the very Constitution that our Founding Fathers created which guarantees our rights and limits our government. That same Constitution that Lincoln so blatantly violated repeatedly. You denounce slavery, yet your goal is exactly that; to enslave all of the people of Georgia, and further erase its' noble and honorable history. You are a disgrace and a blight upon all that is good and holy. Your fascist mentality has no place in the U.S., but would fit perfectly in places like Cuba, Venezuela, or North Korea. Those places have already failed miserably at the attempt of living under socialism, and your political party thinks that way of life is a great goal to reach for. You want total control. You want to completely erase and destroy our history, like Hitler and ISIS tried to do. You are a danger to the people of the great state of Georgia, their liberties, and their great and honorable history. You, and all those fascists like you running for office and already in office, have got to be defeated so that the shining light of liberty, so strongly embraced by our Founders, can continue to be realized by future generations.
Jeff Paulk
Tulsa, OK