Via Billy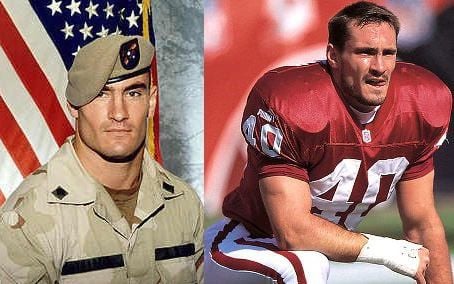 Today marks what would have been the 40th birthday for Pat Tillman, a rising star in the NFL who gave up fortune and joined the Army Rangers to serve a much greater purpose -- defending freedom.
Had it not been for three bullets striking him down in the most famous case of fratricide our country likely will ever see, Tillman could have been so much more.
Whenever I'm feeling the need for a patriotic jolt, I watch "The Tillman Story" to remind myself what sacrifice truly means, but also to reflect on the depths of deception our government will go through to bury or cover up the truth.
But this is not meant to be a platform to voice conspiracy theories on what happened April 22, 2004, near a canyon in Afghanistan. It's more of a reimagined history of what could have been.