Via Billy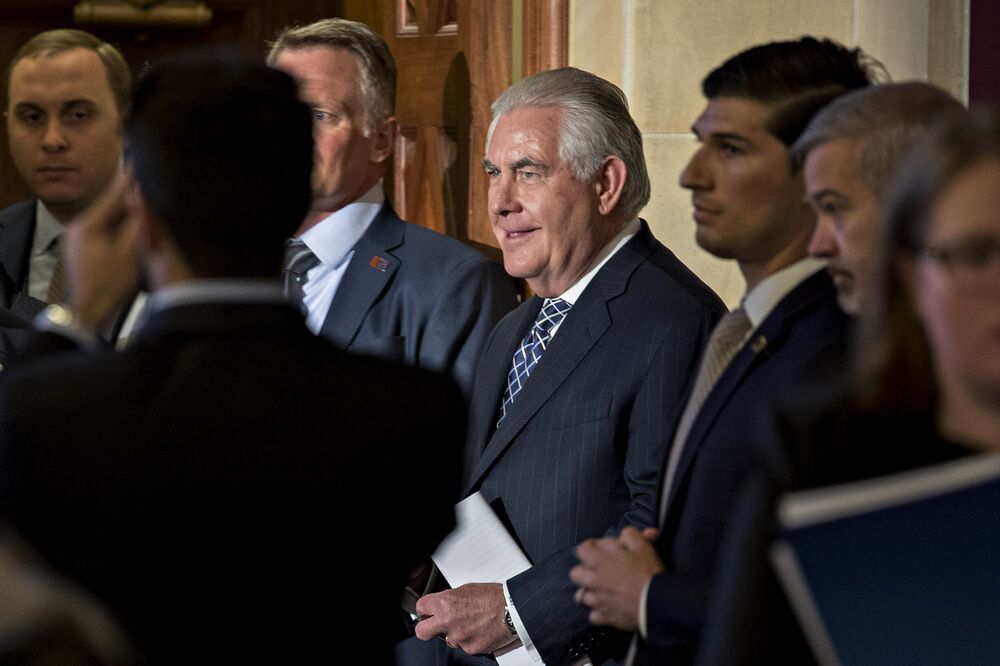 Buyouts, attrition meant to cull staff as State slashes budget

Critics say plan will hollow out the U.S. diplomatic corps (Good)

The State Department plans to cut 2,300 U.S. diplomats and civil servants -- about 9 percent of the Americans in its workforce worldwide -- as Secretary of State Rex Tillerson presses ahead with his task of slashing the agency's budget, according to people familiar with the matter.




The majority of the job cuts, about 1,700, will come through attrition, while the remaining 600 will be done via buyouts, according to the people, who asked not to be identified because the decision hasn't been publicly announced. William Inglee, a former Lockheed Martin Corp. official and policy adviser in Congress, is overseeing the budget cuts and briefed senior managers on the plan Wednesday, the people said.