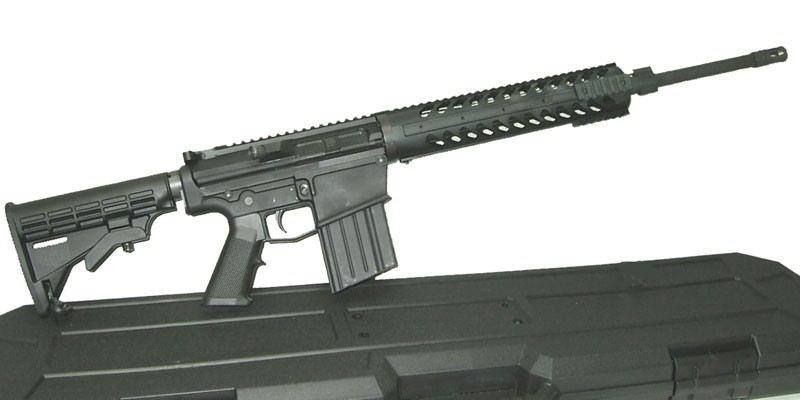 This new BCA-10 .308 caliber rifle sits behind a 20'' barrel W/ A 1/10 twist rate. It is mounted to our billet BCA-10 lower and includes free floated hand guards.
The rifle is machined from 7075 aircraft aluminum and weighs just 8.5lbs unloaded.
Chambered for both the 7.62 Nato and .308 Winchester Round. It makes a great hunting, target, or competition rifle. The BCA-10 sports a billet upper and lower for a hot fresh look.
First test resulted in 1'' moa at 100 yards. After over a year in development this rifle promises to be BCA's best performing rifle yet.
Barrel is machined from 4140 GB steel and parkerized.
Rifle is backed by BCA's lifetime warranty and comes with a hard case and 20 round magazine.