Via Billy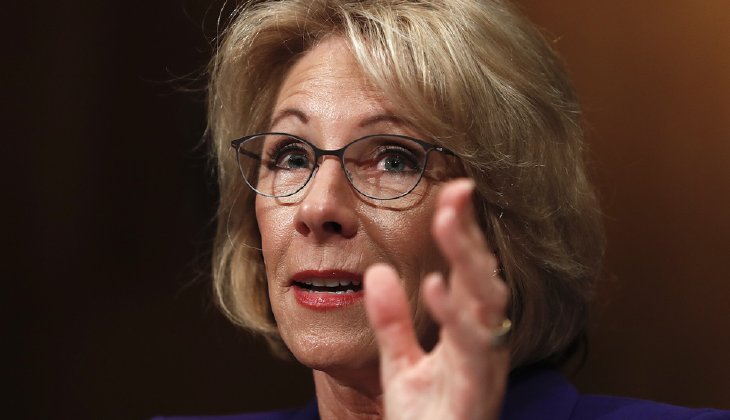 On the heels of Ann Coulter's canceled lecture at the University of California, Berkeley, Congressman Sean Duffy, R-Wis., is asking Education Secretary Betsy DeVos for a list of actions her department can take to address the problems caused by recent free speech controversies on taxpayer-funded college campuses.
In a new
letter
sent from Duffy to DeVos on Friday morning, a copy of which was obtained by the
Washington Examiner
, the Wisconsin Republican says he is "deeply concerned" by UC Berkeley's decision to "suppress free speech" by canceling Coulter's lecture.
"If university officials feel that it is their priority to keep students safe," Duffy wrote, "they should do so by addressing the culture of violence that accompanies these lawless riots, not by suppressing the constitutional rights of everyday American citizens."
"By canceling the original event," he continued, "UC Berkeley has sent a clear and disturbing message to protesters everywhere: continue the violence and you will win."