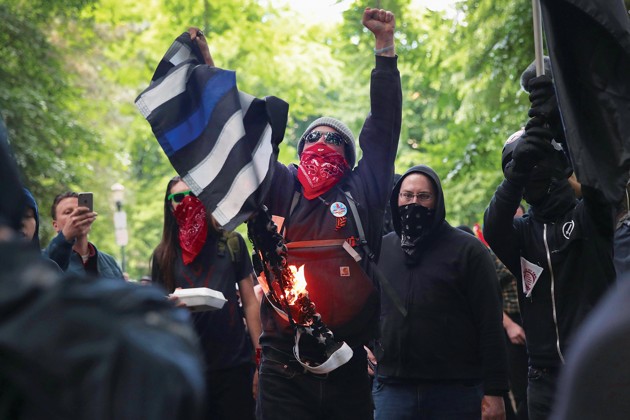 Via Billy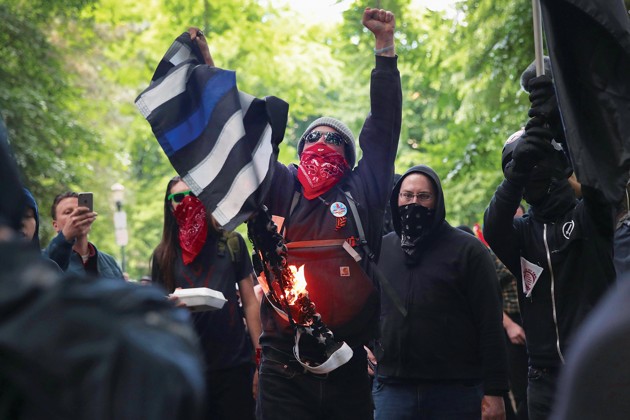 Antifa's activists say they're battling burgeoning authoritarianism on the American right. Are they fueling it instead?
(They say that no question is stupid, but I'd make an exception for this one.)
S
ince 1907, Portland, Oregon,
has hosted an annual Rose Festival. Since 2007, the festival had included a parade down 82nd Avenue. Since 2013, the Republican Party of Multnomah County, which includes Portland, had taken part. This April, all of that changed.
In the days leading up to the planned parade, a group called the Direct Action Alliance declared, "Fascists plan to march through the streets," and warned, "Nazis will not march through Portland unopposed." The alliance said it didn't object to the Multnomah GOP itself, but to "fascists" who planned to infiltrate its ranks. Yet it also denounced marchers with "Trump flags" and "red
maga
hats" who could "normalize support for an orange man who bragged about sexually harassing women and who is waging a war of hate, racism and prejudice." A second group, Oregon Students Empowered, created a Facebook page called "Shut down fascism! No nazis in Portland!"